Whoever you are, wherever you're from, you are welcome here.
True North Youth exists to see students discover their identity in Jesus and engage in His plan for their lives.
Through this discovery, they will be able to live in the God-given power of the Holy Spirit, empowering them to radically change their world.

We are devoted to developing relevant and inspiring opportunities for students to pursue a relationship with Jesus. These opportunities include powerful events, intentional discipleship, creative outreach, and dynamic gatherings. This purpose becomes a reality through YOUTH Nights, YOUTH 678, Summer Mission Trips, Small Groups, and Life Groups.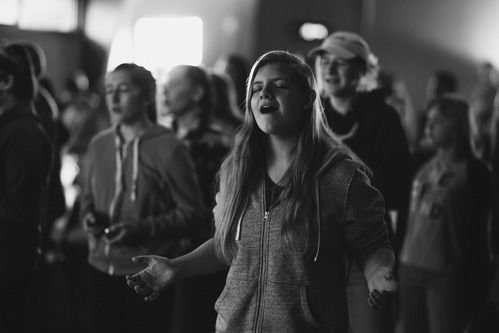 Students (Grades 6-12) gather Sunday nights at 6pm for a time of deep worship, dynamic messages, and powerful events. We believe that students, more than any other age group, need to connect with a real God who can relate to them in a real world.
Students (Grades 6-8) gather Sundays at 9AM for a time of engaging conversation and fun games. We believe that finding our identity in Jesus is a crucial part of this stage of life. YOUTH 678 exists to facilitate this discovery and provide the tools needed to live the fulfilling life God intended.
Summer Nights is a Youth Conference for Students in grades 6th-12th. It's three nights where students will spend time out of their normal comfort zone and set aside time to spend with God. Combining life-changing services, worship times, and fun events each night, Youth Summer Nights will be an event that every student will want to experience.

Things to know:
It's completely FREE! (Merch will be available for purchase)
There is no need to register.
This is not an overnight conference. Students will need to be picked up at 9:30pm each night.
The full conference schedule can be found below.
Specific ways to pray for our students:
Pray that Jesus would come into full view, and that they would see, hear, and be confronted by the grace and truth of the gospel.
Pray for God to move powerfully in every single heart.
Pray for God to do life-altering, kind of work in the lives of everyone involved.
Pray that during times of singing, God will draw us into His presence; that hearts would be softened, sin would be revealed, hated, and turned from; grace would be seen to be amazing; the love of God would be poured out into hearts.
Pray for friendships to be deepened; that our young people would have the courage and humility to build friendships on the sure foundation of the gospel, willing to open their lives with one another, pray with each other, point each other to Jesus…and have a lot of fun together!
Pray that as all of this happens, they would respond, call upon Jesus, and be saved.


Specific ways to pray for our leaders/speaker:
Pray that God strengthens them.
Pray that they would be encouraged by God moving in the lives of the students.
Pray they wouldn't lose heart as they are ministering to students whose lives are broken.
Pray that they would speak God's world boldly, plainly, and in such a way that the teens see the authenticity of it.
Pray that they would be aware of Gods view of them and that His view would encourage them. That He will be a solid foundation they look to, and his care would surround them with hope.
Pray for Chancellor Dix, our camp speaker, that he would have clarity, wisdom, strength in all of his messages.
Pray for safe travel for Chancellor.
Get Connected. Go Deeper.
We'd love to hear from you. Fill out the form below to get started.